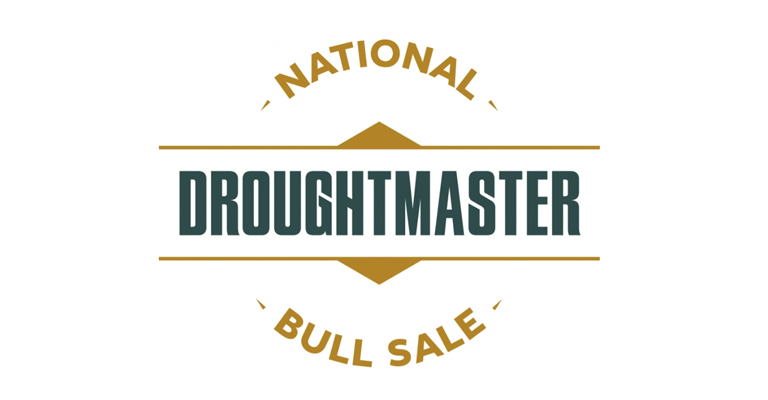 13 – 14 September 2022
Start time: 8.30am
Location: CQLX Saleyards, 16 Saleyard Road, Gracemere 4702
The National Bull Sale 2022 will offer over 500 purebred and commercial herd bulls across two jam packed days.
All bulls are scanned, vet checked, semen tested, vaccinated and ready to work. From docility and adaptability, to fertility and carcass yield, Droughtmaster's natural traits underpin its wonderful reputation as an allrounder for more markets.
This is Australia's largest Droughtmaster multi-vendor sale. With leading genetics from studs available for viewing from Sunday 11th September 2022.
Freight Rebate – buyers of five or more bulls.*
Personal Travel Rebate – for buyers more than 1000 kms from the saleyards.* (*Please check the sale catalogue for full terms and conditions.)
DRINKS WITH DROUGHTIES
Please join us Monday, 12th September from 5.30pm at the saleyards for the annual Drinks with Droughties.
SELLING AGENTS
| Elders | GDL | Nutrien |
| --- | --- | --- |
| Michael Smith 0428 541 711 | Josh Heck 0409 732 676 | Dane Pearce 0439 917 428 |
| Andrew Meara 0427 210 634 | Georgie Connor 0428 347 550 | |
| Mark Scholes 0409 694 696 | | |
| Rockhampton Office 07 4838 9000 | | |
Lot 411
True Blue Eastwood (PP) KTB20292M D5
Calved 28/03/2020Age 29mthsAgent Elders
Sire: Jembrae Fenton (P) 2JE112739M D5
Dam: True Blue Gretchen (P) KTB13109F D5
A big strong bull with plenty of Sire apppeal. A strong polled head. Has all the right stuff.
Lot 497
Waylanbar Jasper (PP) T7D20251M D5
Calved 15/06/2020Age 26 mthsAgent GDL
Sire: Rondel Preston (P) ANA20251M D5
Dam: Waylanbar Gee Gee (P) T7D17133F D5
WA Eligible
Lot 500
Waylanbar Jackhammer (PP) T7D20250M D5
Calved 10/09/2020Age 24 mthsAgent GDL
Sire: Glenlands Utopia (P) U9C1513968M D5
Dam: Waylanbar Diana (P) T7D1430F D5
WA Eligible
Lot 75
Seymour Lawman (PP) ASC20405M D5
Calved 10/05/2020Age 28 mthsAgent Nutrien
Sire: Glenlands Quicksilver (P) U9C119275M
Dam:Seymour Jackie (P) ASC119275M D5
A bull we think a lot of. He has the thickness, muscle, length and bone. This bull is out of one of our future donor cows.
Lot 163
Yimin Fireball (PH) DA720138M D5
Calved 22/09/2020Age 23 mthsAgent GDL
Sire: Glenlands D Ashcroft (P) TSD185768M D5
Dam: High Country Gilly (P) 4LH16543F D5
One of our picks, Fireball oozes sire appeal. Another son of Ashcroft out of a Glenlands Quarry sired cow.
Lot 202
Bowman Park Hershy's (PP) BP7201086M D5
Calved 0/06/2020Age 27 mthsAgent GDL
Sire: Eversleigh Knight (P) HUG17676M D4
Dam: Bowman Park Dixie Chic (P) BP7181062F D5
Total package of a bull with the perfect mix of content, bone muscle and bomb proof temperament.